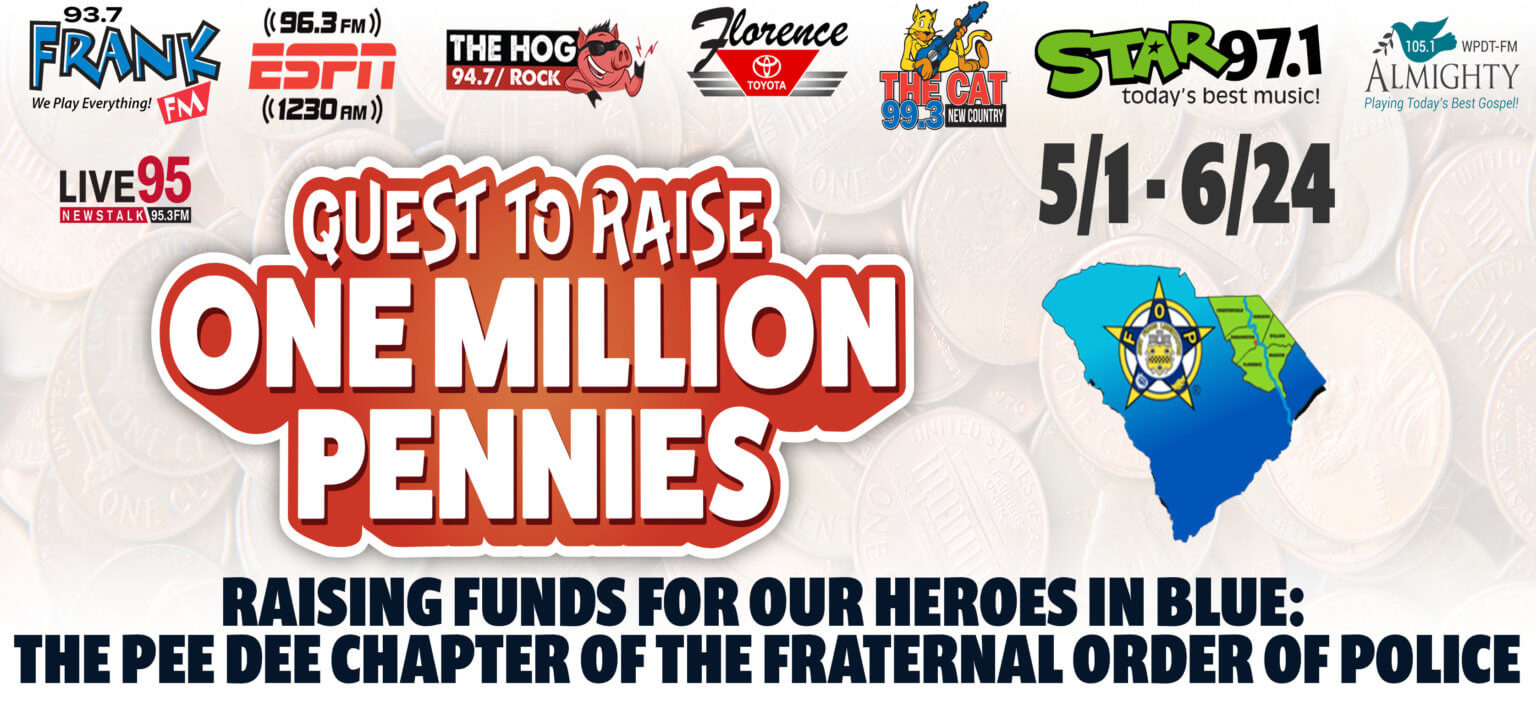 Community Broadcasters and Florence Toyota are on a QUEST to raise ONE MILLION pennies, with all proceeds raised being donated to The Pee Dee Fraternal Order of Police Lodge #25.  Listeners and area businesses are encouraged to bring their loose change, crack open their piggy banks, and search under their seat cushions for pennies (and more) that they can donate toward our ultimate venture of collecting ONE MILLION pennies in the Pee Dee!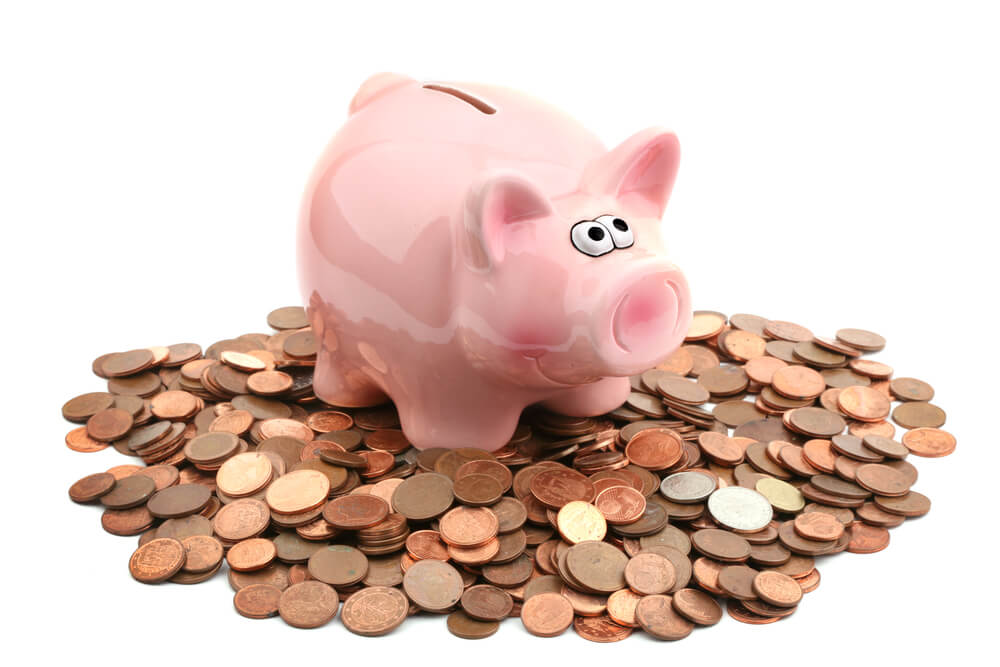 Drop off your donations TODAY at the following locations:
Inaugural Benefit Golf Tournament - Thursday, June 23rd!
You can help support the Pee Dee F.O.P. and have a great day of fun at the inaugural Benefit Golf Tournament - Thursday, June 23rd at the Country Club of South Carolina, with a shotgun start at 1pm! Team registration is $300, with all proceeds to benefit the Pee Dee Fraternal Order Of Police.
Fill out the entry form below to reserve your spot now! 
For more Tournament info, please contact Andrew Perry at 843-307-4668.
It's easy to donate and help support the Quest - just the button below to donate online!
Or you can donate through Venmo or PayPal by using the QR codes below.